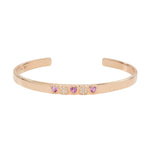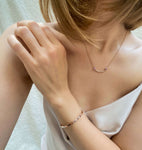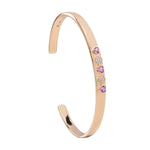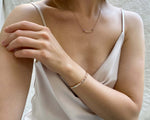 Hugs and kisses . . . always. The XOXO cuff bracelet has diamond discs and pink sapphire hearts set in solid 14K Rose Gold. with heart-shaped pink sapphire hearts weighing approximately 0.13-0.14 carat each. Fits wrist size measuring 6-7 inches. Should be worn snug on your wrists.
Details

14K Gold weight: approx. 11 gms
Gemstone tcw: approx. 0.50 ct. (natural diamond discs 0.07 ct. G color, VS clarity; Sri Lankan Pink Sapphire (genuine enhanced): 0.38 to 0.42 tcw., Fancy Pink Color.